Nestled in the verdant enclave of Dempsey Hill, Eat At My Kitchen's stellar location is highlighted by its welcoming interiors, thoughtfully designed walls and ornaments that one may expect in a home.
Air conditioned with a seating capacity of up to 60 guests and standing capacity of up to 100 guests, the main venue space is perfect for celebrations, meetings and connecting people.
Eat At My Kitchen also has an outdoor deck, surrounded by lush greenery, that is available for intimate receptions.
Click below to view our space.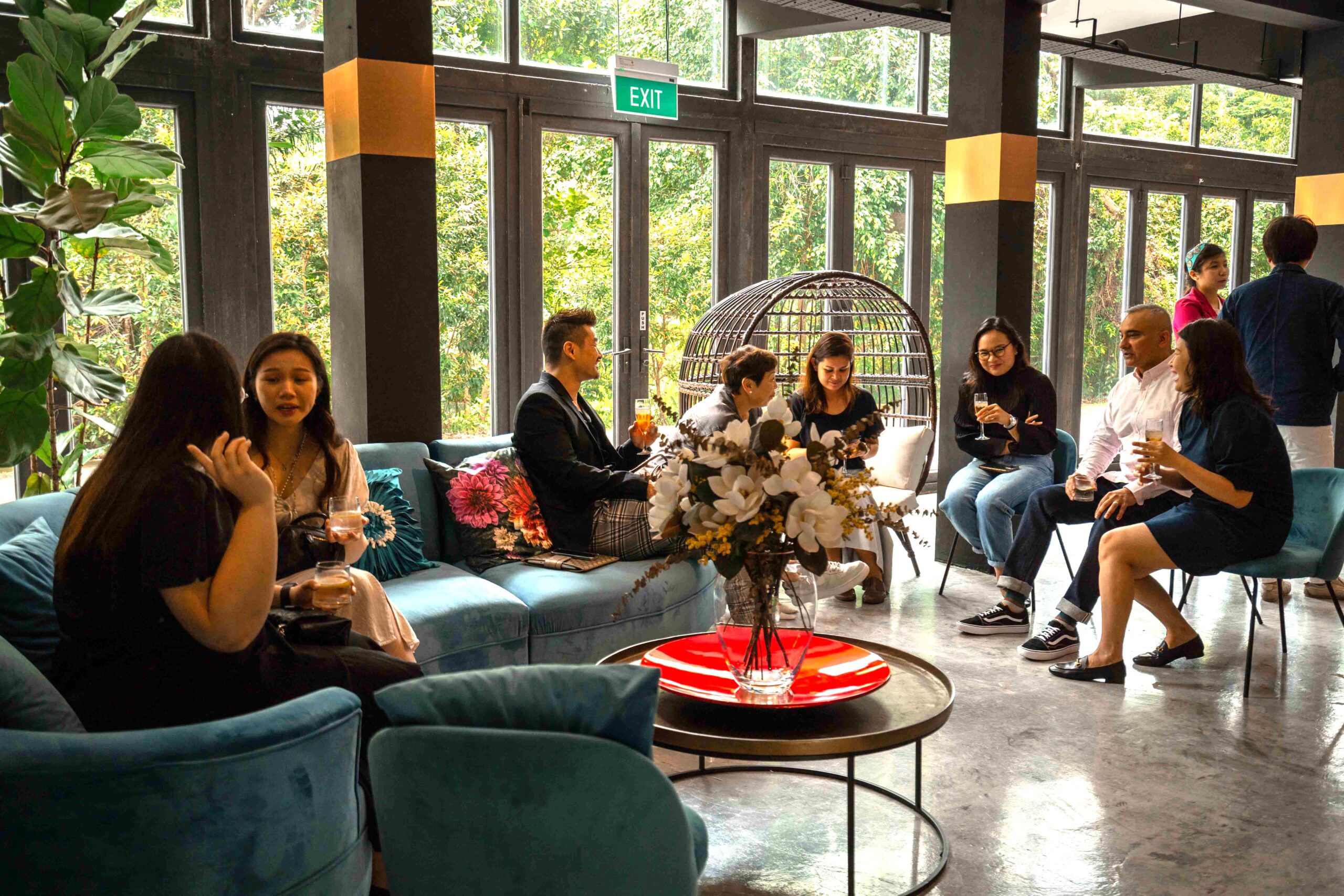 Corporate Gatherings
You're in good company with the likes of corporate greats who have found our space flexible for their event needs. Think product launches, employee townhalls, meetings, teambuilding activities and more.
Social Celebrations
For our couples, they love celebrating their special day with the option of having their solemnisation ceremony at the outdoor deck before enjoying a reception with close family and friends in our indoor space.
"Had a lovely dinner party last weekend at Eat At My Kitchen and thoroughly enjoyed the food, hospitality, ambience and service. Lynn (the chef) served up a fantastic 4 course dinner and Janet made sure everything ran smoothly and that the guests were well taken care of. It's my third time at this establishment (twice for lunch and once for dinner) and I've never been disappointed with the quality of the food or level of service rendered. Highly recommend this if you want a cozy place to dine with fantastic hospitality. Thanks Janet, Lynn and team for a wonderful dining experience!"
– Lynette Chua
"We were warmly welcomed by host Janet who greeted by name. We were then led into the dining area with generous amount of natural light through the clear glass panel doors. So many details were put in every inch of the place with the experience they hope diners would have in mind. Both the hosts have made a restaurant and venue space, not for diners. But a home of a friend."
– Elaine Lim
"Excellent food, cozy ambience, great service and just wonderful and very accommodating owners & staff at Eat At My Kitchen! All these provided the perfect atmosphere and conditions for my small 30th wedding anniversary dinner. These wonderful folks at Eat At My Kitchen do this not just for a living but because they enjoy it and it shows in their work and best of all you can taste it!
I would recommend Eat At My Kitchen anytime to anyone for any occasion!"
– Barney Lau